Social Recruiting
How to Recruit via LinkedIn: A Guide for Recruiters to Find and Hire Candidates Online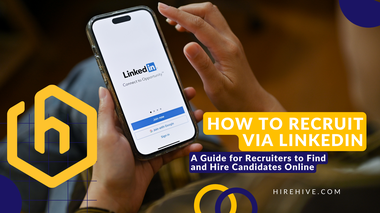 Launched in 2002, LinkedIn has grown to be the premier business networking hub on the Internet. Individuals and companies worldwide use LinkedIn daily to connect with other business professionals and candidates. 
There are over 900 million members on LinkedIn, and it continues to grow daily, with 242 million of those users located throughout Europe 
61 million people use LinkedIn to search for jobs weekly
Organisations with complete LinkedIn pages see 5 times more activity than companies without optimised listings 
You can see more of these statistics here. 
With access to the biggest business-specific networking website, how do recruiters leverage it to find candidates? Here is what you need to know to maximise LinkedIn for recruitment.